PROTECT. PROLONG. ENHANCE.
Sleepy Tie® is a revolutionary double-scrunchie designed to protect, prolong and enhance your blow out or styled hair. Our patent-pending design has changed hair routines across the nation. Sleepy Tie® is made for all hair types and textures that are 2-3 inches past shoulder length and is created for using after styling on dry hair only. Sleepy Tie® officially launched on February 2, 2021. In our first year, we had over 150 million views on tik tok and sold out 5x because of our incredible results in the heatless hair market. Due to your support of our brand, we were able to open a warehouse where we are proud to fulfill every order ourselves and quality check your products with love. We are a small business that is appreciative of every single order. Thank you for your support and be sure to share your results by tagging us @sleepytie #sleepytie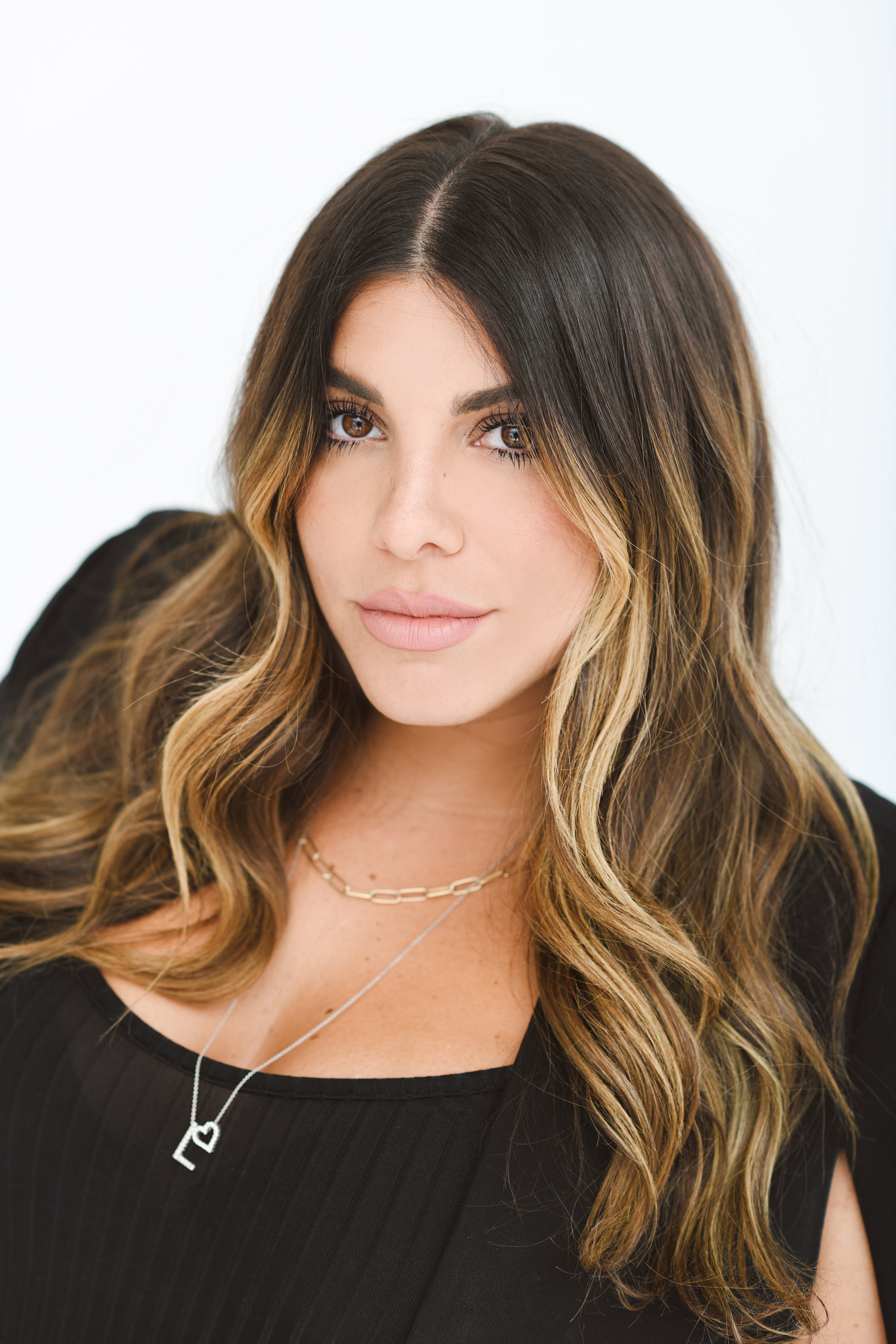 MEET OUR FOUNDER
rachael shtifter
Rachael Shtifter invented Sleepy Tie® after having eleven years of experience in the beauty, branding and business world. She is also the founder of the world's largest, salon, spa and photography studio: PARLR.
Rachael was blow out obsessed but recognized an issue that she turned into an opportunity: when she went to sleep, her blow out and styled hair got destroyed and she knew there had to be a better solution. She got to work…ordering supplies and teaching herself to sew, Rachael created the first Sleepy Tie®, a prototype crafted during the 2020 pandemic quarantine. After countless first-hand testing, she was amazed to find her blow-dries were now lasting nearly a week, and honestly, looking better every day. No longer was harsh heat needed for styling, and in return, her hair was growing noticeably healthier and silkier. The time savings was also incredible: for the first time ever, Rachael's morning routine consisted of rolling out of bed and heading to work with confidence that her hair was still just as stunning as the days prior.
AFTER MONTHS OF TESTING AMONGST RACHAEL'S MASTER STYLISTS IN HER SALON, THE RESULTS WERE CONSISTENT: PROLONGED STYLED HAIR THAT ALSO ENHANCED THE HEALTH OF ALL HAIR TYPES AND TEXTURES.
It was undeniable—Sleepy Tie®'s patented design was ready to revolutionize the way we sleep with our hair. As a 33 year old female entrepreneur, Shtifter knows her brands are nothing without YOUR support. Thank you for being a part of this journey.
FREQUENTLY ASKED QUESTIONS
Sleepy Tie® has a 14-day money back guarantee. If you are not 100% satisfied with an item you have purchased from our brand, you can return it within 14 days of delivery. Refund requests must be made within 14 days of delivery/notice of delivery. Please note: Sleepy Tie is not responsible for the costs of returns. 
Sleepy Tie is not responsible for lost orders due to an incorrect address provided by the customer. This includes but is not limited to the wrong apartment, wrong street address, street number, town etc. Please verify all information before completing your purchase.
Sleepy Tie® is made for hair that is at least 2-3 inches past shoulder length.
Yes, Sleepy Tie® is made for all hair types and textures. No matter the starting hair texture of your hair pre-blow out, whether it's extremely curly or sleek and straight, as long as you are doing a blow-out or styling your hair, Sleepy Tie® will work magic on your hair!
Sleepy Tie® was not created to protect and prolong natural curls. However, if you were to style your hair with a curling iron/wave maker and then use Sleepy Tie® while you sleep, you will have optimized results.
Sleepy Tie® is a handmade product that is made to stretch. Over time, your Sleepy Tie® will obtain wear. We recommend that you replace your Sleepy Tie® every 4-6 months.
We recommend that you wash your Sleepy Tie® on an as needed basis. To wash your Sleepy Tie® you can hand wash and air dry or machine wash and air dry. Do not place your Sleepy Tie® inside of the dryer.
No. Sleepy Tie® was designed to be used after a blow out or heat styling your hair. We cannot guarantee the results of using on wet or damp hair.
Sleepy Tie® ships in 3-5 business days.